First look at your inbox
See a great preview at your inbox. Note that you will see a special emoji there if you broke a new record!
All reports will be sent from Dailytics.com <[email protected]>.

Your logo and key metrics
When you create your report you must define if you want to compare your analytics vs last week, last month or last year. Here are those metrics.
We'll add a medal in the case you hit a new record!

The most visited article/product
This is one of the most favorite elements of the report: We'll get the most visited page and will try to find the most relevant image (it will help if you use the Open Graph metadata). You will also see the main sources of traffic to that page.
Of course, you will be able to filter this element by source or by a page_path (with regular expressions), so you could see the most visited product from facebook, from Google, or the page that matches this path '/products/'.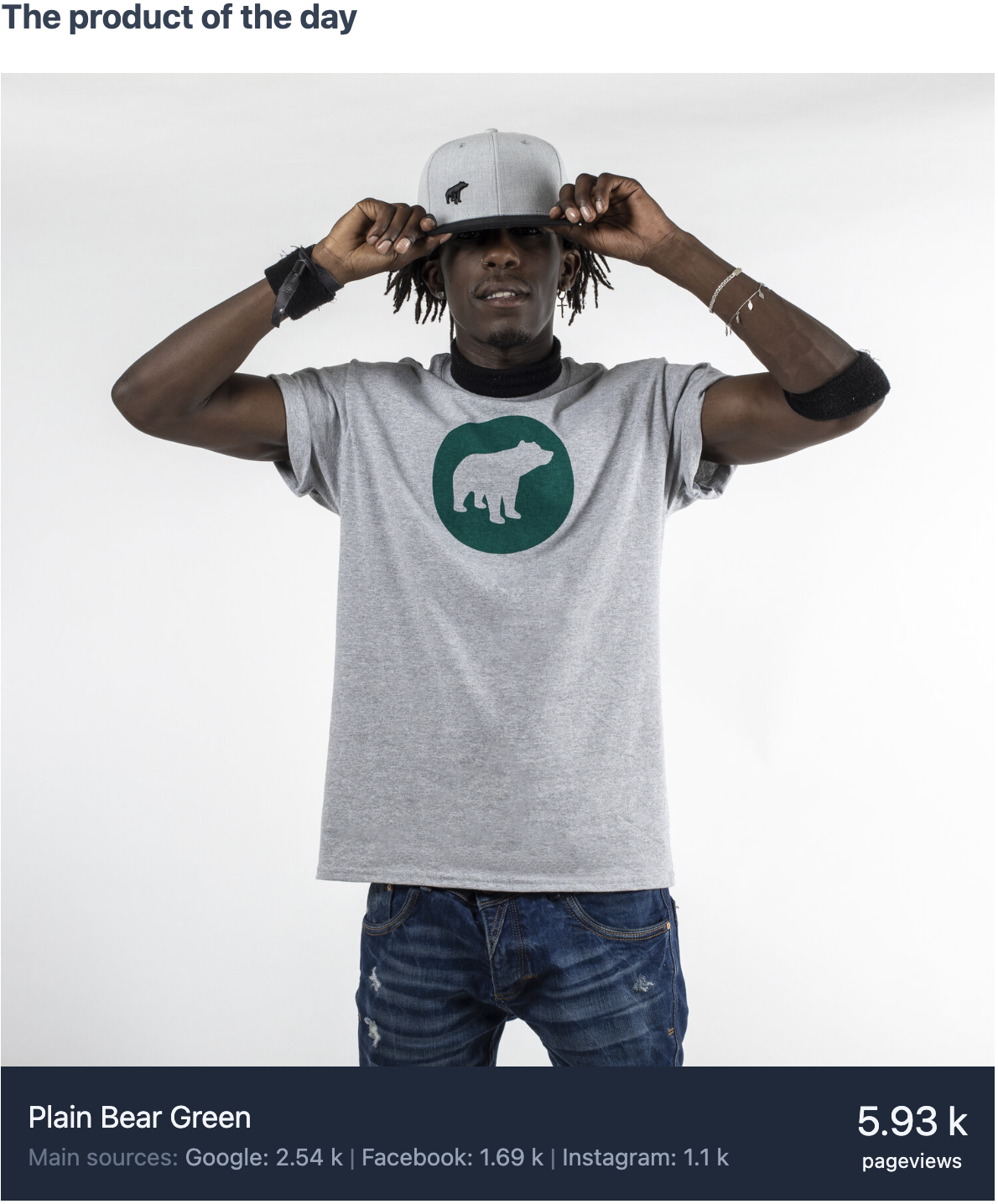 Top 5 lists
You can create as many lists as you want, filtering them by source or by page_path (with regular expressions).
Thus, you can have the "Top 5 products from Google" (filtering by source: Google and page_path: /products/), or "Top 5 news from the Newsletter" (filtering just by source: mail)
We'll do our best to find any Author of that page and we will include the author's name here too.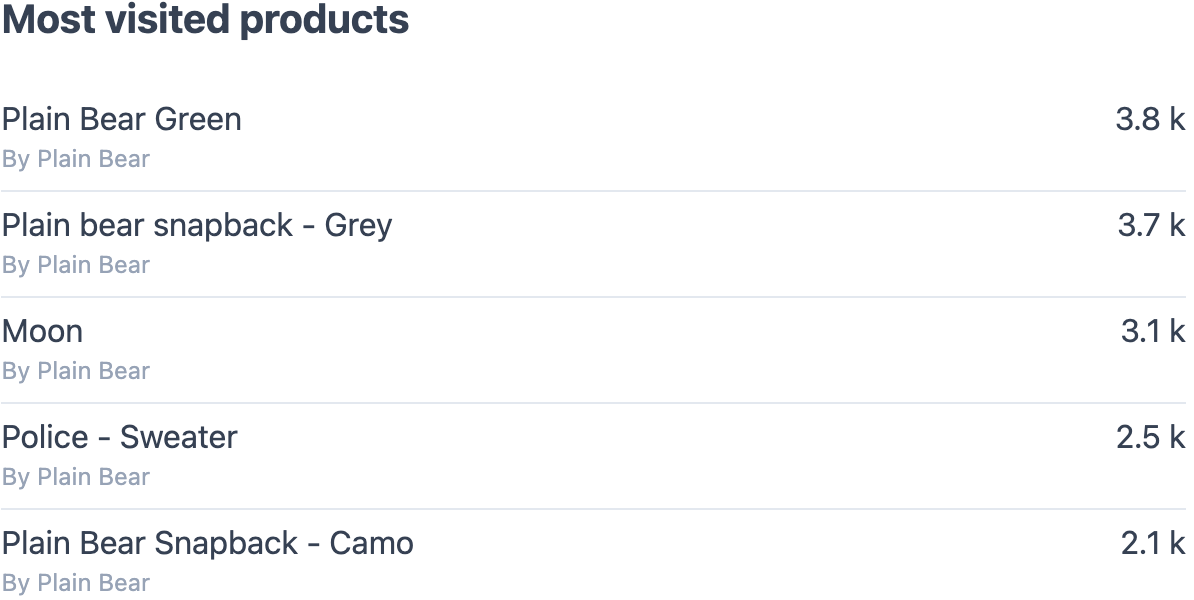 Last 60 days charts
Again, you can add as many charts as you want, filtering by source or by page_path. So you can have a chart with "Sessions from Social Networks" (filtering by source: twitter|facebook|pinterest) or "Pageviews to the Technology Section" (filtering by page_path: /category/technology/)
If you filter by page_path, then the chart will be about pageviews. If you filter just by source it will be about sessions)
Every chart is compared against the same 60 days of the previous year (we'll make sure we are comparing Mondays with Mondays)